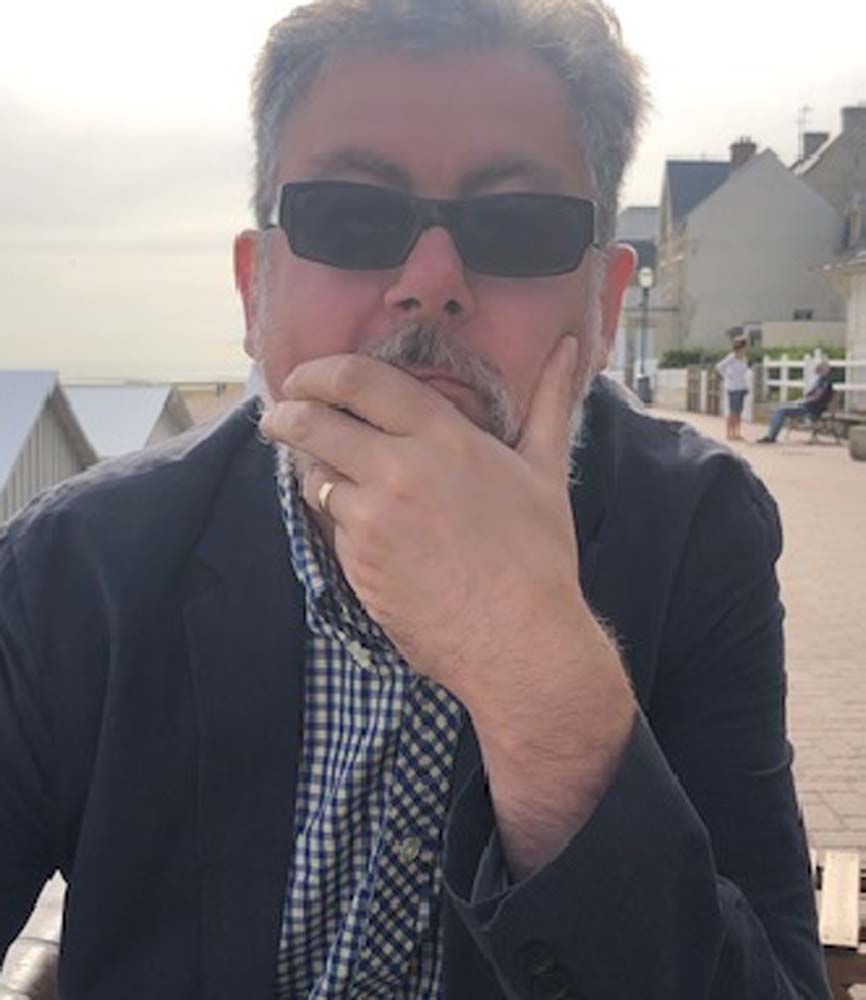 Anders Knudsen
Born in Roskilde, Denmark (immigrated to Calgary in 1967), Anders Knudsen is an abstract artist and former graphic designer in Calgary, Canada.
An Alberta College of Art and Design (now AUArts) graduate, he operated his own design agency from 1994 to 2004.
One of the founders of Avenue magazine (and the magazine's first creative director), he then became the creative director of RedPoint Media (publisher of Avenue magazine and Westjet magazine), as well as other publications; he held this position for more than a decade.
A winner of numerous design awards, he was recently presented with the 2019 Legacy Award from the Alberta University of the Arts. His artwork is found in collections as far away as Beijing.
Artist statement, echo series, 2019:
This series of paintings explores the idea of echos, the acoustic reflections that follow one original sound. The initial mark is the catalyst for the next and so on, but none will ever be the same as the first. Like a drop on the surface of water, each ripple that follows is similar—yet different. Each mark of paint is different, following the previous notes, like noise across a valley or a shout across a lake. Every shape is simple and direct; images are bold and immediate; paint is translucent and expressive. The result creates harmony from disharmony, balance amid what some may construe as disorder.